The BETAFPV Case V2 for Naked Camera is an upgraded new version with an injection molding process for easier installation. If you have a GoPro HERO6/7, this case is the best choice for making your Naked Camera look neat, protecting your camera from a crash, and is also lightweight.
The BETAFPV Case V2 can be mounted in the Beta95X HD Digital VTX, Beta95X V2 and Beta85X V2, to offer  the best FPV film shootings needed.
Note: This case fit the GoPro HERO6 and GoPro HERO7 Black. But NOT for GoPro HERO8.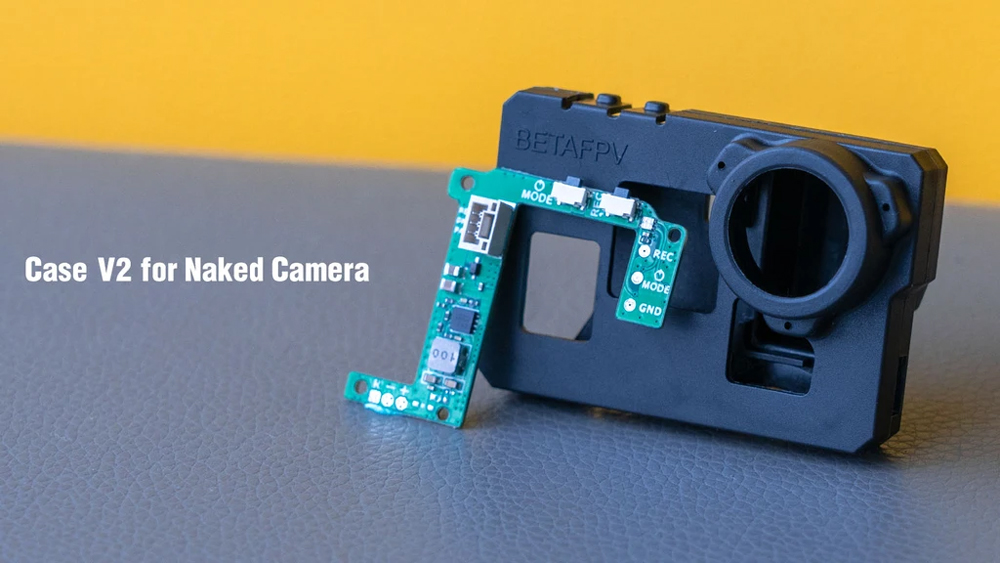 Features
It changed the 3D printing process to the injection molding process, brings a better appearance design, which is more beautiful and clean.
It provided an adapted lens position, perfect for the new ND16 filter, improving the video quality of Naked Camera.
Easy for installation, more simple, and convenient to assemble. It also increases a light pipe, pilots can see the flashing LED signs of the naked camera more clearly.
The BEC version comes with a BEC Board, this board is specially designed for Naked GoPro HERO which weighs about 1.5g, makes your naked GoPro lighter and easier to install on your drone.
Provided a case only version, perfect for those who already bought the BEC board, more choice for fans.
Specifications
Item: Case V2 for Naked Camera
Weight: 6.57g
Output: 5V@2A
Voltage: 2-4S
How to Assemble
Step 1: Assemble the BEC board on the GoPro motherboard.
Step 2: Hold the camera lens and the camera board at the same time, be careful when you assemble the board on the case.
Step 3, 4: Screw the GoPro motherboard with the M1.4*5 and M1.4*8screws as shown below
Step 5: Install the light pipe as shown below.
Step 6: Install the back case, and screw the board with M1.4*8 screws as shown below.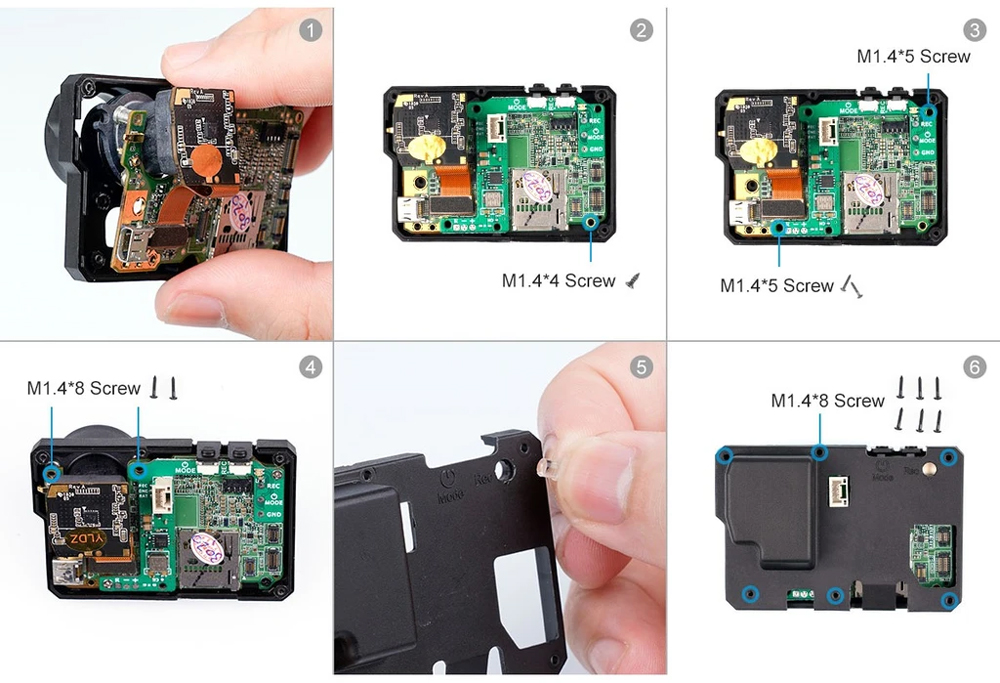 Includes
1 x Case V2 for Naked Camera
1 x Pack of Screws